Auto Body Shop vs. Auto Repair Shop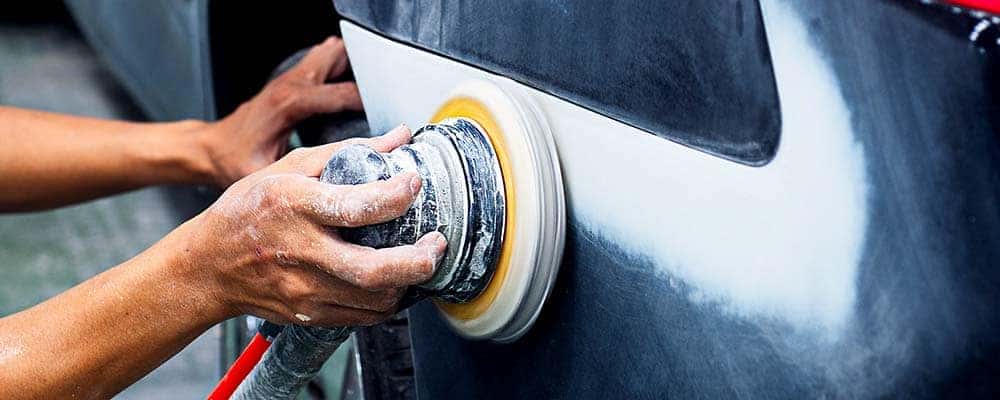 When it comes to auto maintenance and repairs near Waterloo, you can always count on the professionals at Gregg Young Chevrolet Norwalk, where you'll find both an auto body shop and auto repair shop. But what is an auto body shop, and how does it compare to an auto repair shop?
What do Auto Body Technicians Do?
If you're in need of cosmetic touch ups or major exterior body repairs, then you're going to want to bring your vehicle into an auto body shop. At these facilities, auto body repair specialists offer a variety of different services, including:
Paintless dent repair
Windshield repair
Major collision repairs
Headlight restoration
How Does an Auto Body Shop Differ from Repair Shops?
By contrast, an auto repair shop is staffed by professional technicians who take care of a variety of vehicle maintenance and repair services. Popular services offered at many repair shops include:
Oil changes
Filter replacements
Tire rotations
Wheel alignments
Brake repair
Shocks and struts
Vehicle inspections
Vehicle recall repairs
Count on Manufacturer Auto Body & Repair Shops
When you go to an auto body or repair shop that has been approved by your vehicle's manufacturer, you can be sure of a higher quality of professionalism and service. At Gregg Young Chevrolet Omaha's auto body shop and service center, for example, we have:
Certified technicians
Auto body repair professionals on hand
Full stock of GM OEM parts for all repairs
Database of all manufacturer recall information
Coverage for vehicles, parts, and systems under warranty
Get Auto Body Repair Near Waterloo at Gregg Young Chevrolet Omaha
Whether you need to schedule body work at an auto body shop or make an appointment for vehicle maintenance at an auto repair shop, you'll get what you're looking for near Council Bluffs at Gregg Young Chevrolet Omaha.
---
Maintenance Coupons for Our Service Center and Body Shop
9,000 Mile Optimum Synthetic Blend Oil Change
$130.95
Up to 6 qts of Synthetic Blend Oil
Extended Life Motor Oil Additive
Engine Performance Restoration 44K Fuel Conditioner
Warranties Select Engine and Fuel System Parts Up To $6000
Oil Filter
4 Tire Rotation
Multi-Point Inspection
Interior Vacuum
Exterior Car Wash
Gregg Young Chevrolet, Inc.
17750 Burt St, Omaha, NE
Service: 855-973-8042
9,000 Mile Optimum Synthetic Blend Oil Change
$130.95
Up to 6 qts of Synthetic Blend Oil
Extended Life Motor Oil Additive
Engine Performance Restoration 44K Fuel Conditioner
Warranties Select Engine and Fuel System Parts Up To $6000
Oil Filter
4 Tire Rotation
Multi-Point Inspection
Interior Vacuum
Exterior Car Wash
---
More on Auto Body Repair in Omaha
When it comes to auto maintenance and repairs near Waterloo, you can always count on the professionals at Gregg Young Chevrolet Norwalk, where you'll find both an auto body shop and auto repair shop. But what is an auto body shop, and how does it compare to an auto repair shop? What do Auto Body…

Schedule Windshield Repair Unfortunately, accidents happen. If you're in need of windshield chip or crack repair near Waterloo, count on the expert staff at the Gregg Young Chevrolet Omaha auto body shop to help you replace your windshield glass. Windshield repair cost depends on the extent and type of damage, but we have repair costs…

Schedule Body Shop Appointment If your car has been nicked, it's possible you can repair the minor dent at home. If the dent is in a place where you can just push it back out manually, that's probably the easiest solution. Yet sometimes it needs a more robust process like heating it up or buying…