Car Detailing Services in Omaha, NE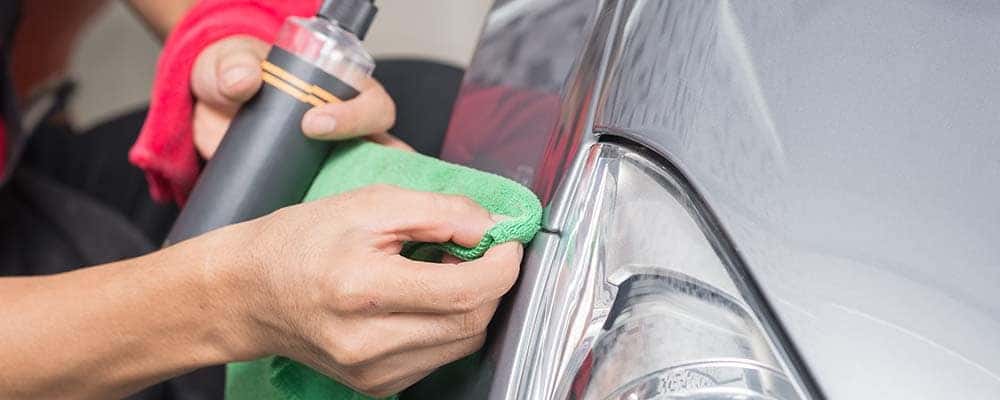 Car or auto detailing is a process of comprehensive cleaning, polishing, and protecting your vehicle — both inside and out. In addition to helping your car look great, it also helps it keep its luster for years to come. At our auto body shop we offers affordable car detailing, including:
Car Detailing – $169.00
Truck and SUV Detailing – $199.00
Make the drive from Council Bluffs for auto body services in Omaha today!
Count on the Auto Body Professionals Near Council Bluffs
When looking for car detailing near me in Omaha, NE, remember the experts at the Gregg Young Chevrolet body shop! In addition to car detailing services, we also handle a wide range of other auto body services, including:
Schedule Auto Body Service in Omaha
If you're wondering what is car detailing or you're looking for an auto body shop with affordable car detailing prices near Waterloo, count on the Gregg Young Chevrolet Body Shop in Omaha. When you're ready to take the next step, schedule an auto body appointment with us online!
Service and Body Shop Tips
The 2019 Chevrolet Silverado is one of the industry's best performing pickup trucks. It's also one of the easiest to personalize. Omaha and Elkhorn drivers can customize the new Chevrolet Silverado 1500 or Heavy Duty with OEM parts and accessories for General Motors vehicles. Check out some of the Chevy parts and accessories below. Silverado…

When it comes to auto maintenance and repairs near Waterloo, you can always count on the professionals at Gregg Young Chevrolet Norwalk, where you'll find both an auto body shop and auto repair shop. But what is an auto body shop, and how does it compare to an auto repair shop? What do Auto Body…

Schedule Windshield Repair Unfortunately, accidents happen. If you're in need of windshield chip or crack repair near Waterloo, count on the expert staff at the Gregg Young Chevrolet Omaha auto body shop to help you replace your windshield glass. Windshield repair cost depends on the extent and type of damage, but we have repair costs…
Omaha Car Service and Body Shop Specials
Oil Change Special
Only $59.95
ACDelco dexos1 Full Synthetic $59.95
8-Quart Oil Change
4-Tire Rotation
Multi-Point Vehicle Inspection
Gregg Young Chevy Omaha
17750 Burt St., Omaha, NE
Service: 800-951-5357
Oil Change Special
Only $59.95
Expires:
ACDelco dexos1 Full Synthetic $59.95
8-Quart Oil Change
4-Tire Rotation
Multi-Point Vehicle Inspection
Oil Change Special
Only $49.95
ACDelco dexos1 Full Synthetic $49.95
6-Quart Oil Change
4-Tire Rotation
Multi-Point Vehicle Inspection
Gregg Young Chevy Omaha
17750 Burt St., Omaha, NE
Service: 800-951-5357
Oil Change Special
Only $49.95
Expires:
ACDelco dexos1 Full Synthetic $49.95
6-Quart Oil Change
4-Tire Rotation
Multi-Point Vehicle Inspection