Welcome to Gregg Young Chevrolet, Inc.
Important Information
Hide Information
1. Length of contract limited. Must finance with GM Financial. Some customers may not qualify. Not available with lease and some other offers. Take new retail delivery by 7/5/22.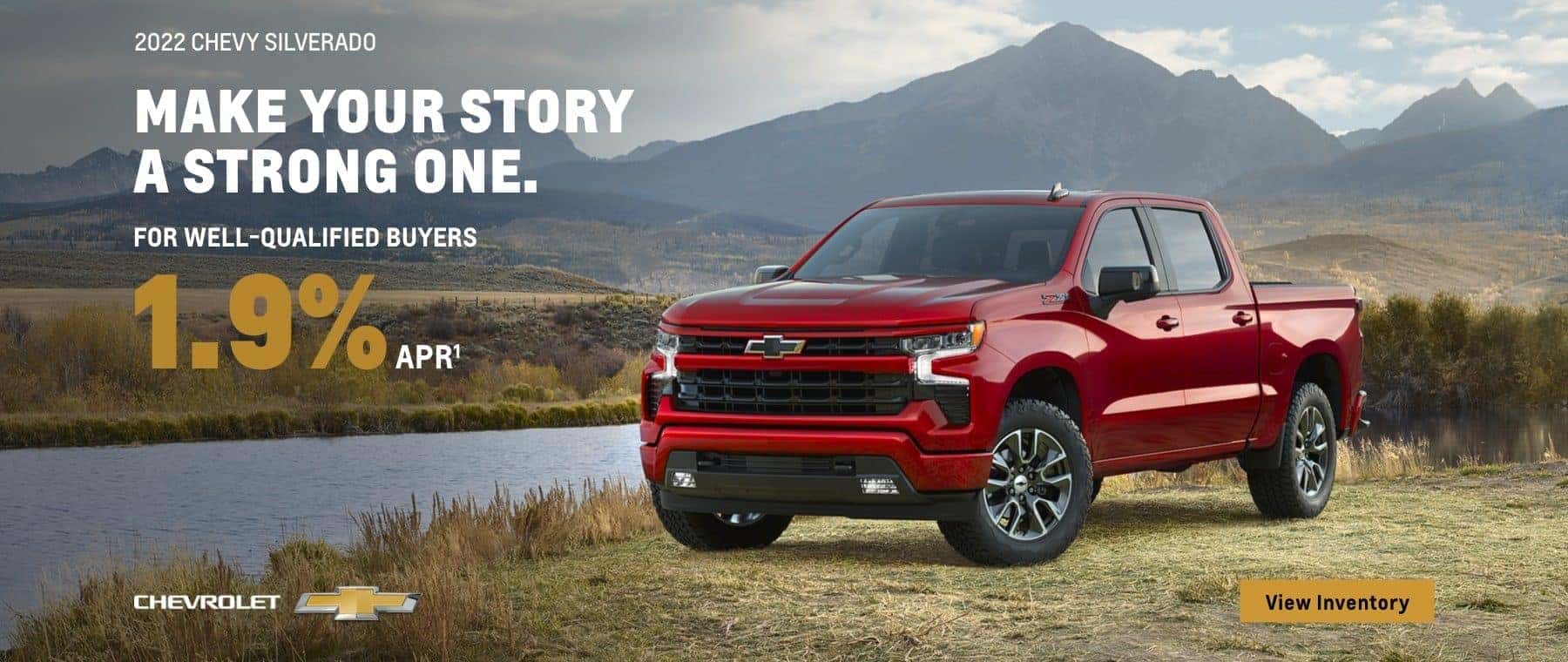 Important Information
Hide Information
1. Length of contract limited. Must finance with GM Financial. Some customers may not qualify. Not available with lease and some other offers. Take new retail delivery by 7/5/22. 2. Not available with special financing, lease and some other offers. Take new retail delivery by 7/5/22.
Important Information
Hide Information
1. Must be employed by a public school, private school, college or university. Please note that employees of state or municipal governments may be subject to restrictions that limit their ability to accept this offer. Accordingly, this offer is void unless permitted by state and municipal laws, regulations, rules, ordinances, policies, codes of conduct, and other directives or standards regarding ethics and gift acceptance by state and municipal employees. By accepting this offer, you verify that it complies with all restrictions regarding ethics and gift acceptance that apply to you. Eligible participants are able to sponsor their spouse. At participating dealers only. Excludes select base trims; 2022, 2021 and 2020 Corvette; and all Buick, GMC and Cadillac models. Not available with some other offers. Take new retail delivery by 1/3/23.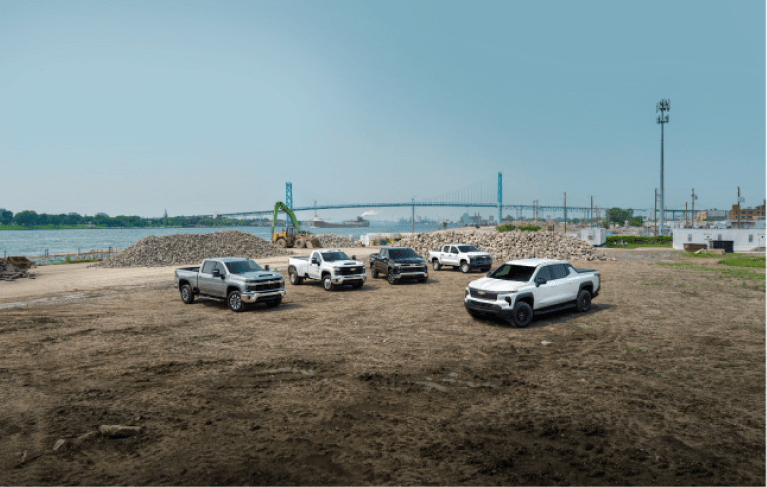 Certified Pre-Owned
Get a pre-owned vehicle that's inspected and warrantied.
Get Approved
Apply online using our quick credit application to get started.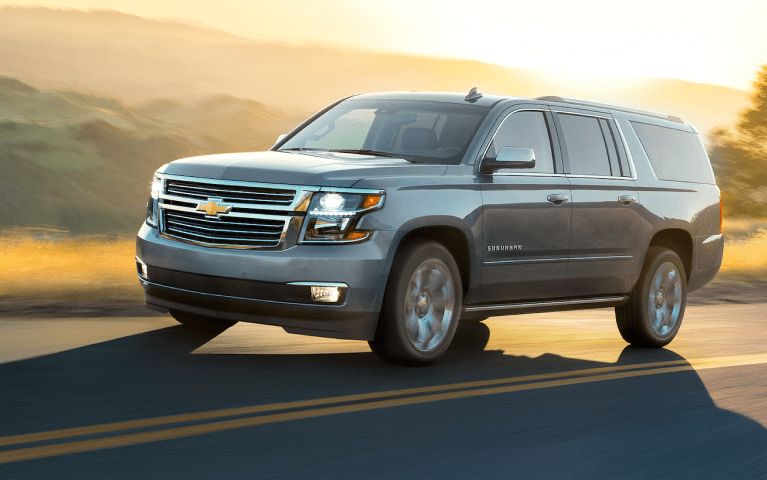 Value Trade-In
Get an online quote from Gregg Young Chevrolet, Inc. for your pre-owned vehicle.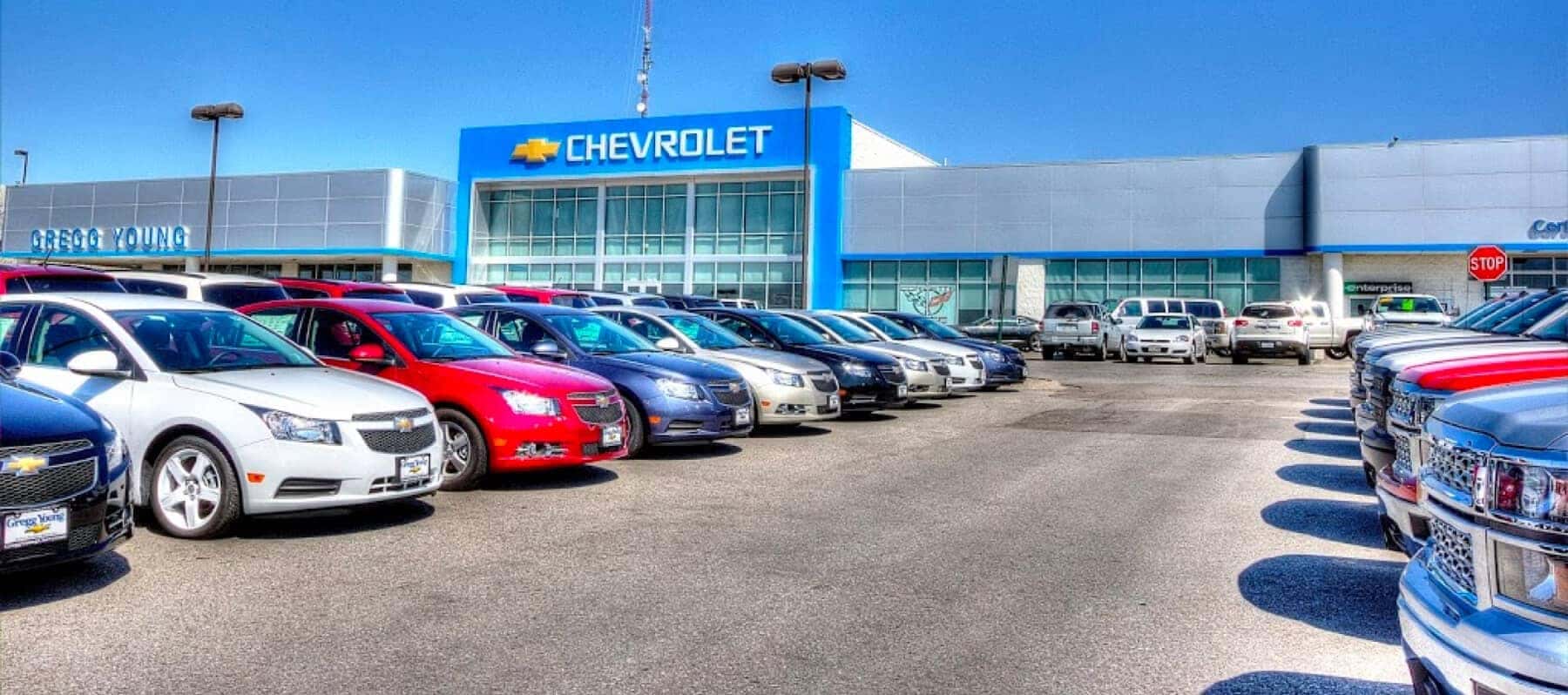 Welcome to Gregg Young Chevrolet Omaha
Welcome to Gregg Young Chevrolet Omaha! We're pleased to be able to assist you with your next Chevy purchase or automotive service. Gregg Young Chevrolet Omaha has been family-owned and operated for over 20 years. We take great pride in providing outstanding service to every client to ensure you have the information and resources you need for a pleasant purchasing and ownership experience.
When you visit Gregg Young Chevrolet Omaha, you become part of the Gregg Young family. Whether you're interested in leasing or financing, we proudly offer a transparent purchasing process from beginning to end. Already part of the Chevy family? Our state-of-the-art service center and factory-trained technicians are ready to ensure your vehicle is in its best possible condition.
Our expansive inventory features the latest Chevy trucks, SUVs, and cars for sale, including pre-owned and certified pre-owned (CPO) models. Our friendly, dedicated team at Gregg Young Chevrolet Omaha is ready to assist you! If you have any questions about our current inventory or services, contact us online or by phone at 855-973-8042.
New Chevy Inventory
Gregg Young Chevrolet Omaha proudly offers a vast new Chevy inventory of the latest models. If you're shopping for the durable Silverado pickup, tech-savvy Tahoe, iconic Corvette, or the commercial Express van, our car dealership in Omaha, NE, is sure to offer a vehicle that suits your lifestyle and budget. Searching for something particular that you cannot find in our inventory? Our team will happily work to help you locate your ideal vehicle.
Used Cars for Sale in Omaha, NE
Let Gregg Young Chevrolet be your go-to used car dealer for high-quality used cars for sale in Omaha, NE. Consider pre-owned or CPO vehicles if you're shopping on a budget or prefer to avoid the depreciation from a brand-new model. Shopping used gives you the flexibility of finding a vehicle with the features and technology you desire. Additionally, we offer an inventory of select used cars for under $10,000.
Select a CPO Chevy and enjoy the added benefit of an extended six-year/100,000-mile limited powertrain warranty, plus an extended 12-month/12,000-mile limited bumper-to-bumper warranty.
Chevy Service & Repair
You've got a great Chevy, and Gregg Young Chevrolet Omaha wants to help ensure it stays in its best possible condition. Our state-of-the-art Chevy service and repair center and factory-trained technicians know your Chevy inside and out. When you bring in your vehicle for scheduled maintenance or a car repair, our team proudly provides a transparent service experience, starting with a thorough multi-point inspection of your vehicle.
Our Chevy service center near Omaha, NE, is equipped to handle your maintenance and service needs from tire rotations to oil changes. Schedule a service appointment online or contact our service team by phone at 855-973-8042.
Service Coupons
Take advantage of savings opportunities on your next service visit with our current service coupons from Gregg Young Chevrolet Omaha. We offer competitive prices on vehicle services such as tire rotations, synthetic oil changes, air filter replacements, and more.
Chevy Parts for Sale
Shop for genuine OEM parts and accessories available from Gregg Young Chevrolet Omaha. Suppose you're looking for parts to repair, upgrade, or customize your Chevy. We offer a vast selection of genuine GM parts and accessories, as well as associated parts from a lineup of renowned, trusted manufacturers. Genuine OEM parts ensure proper function, fitment, and longevity. Plus, they are also covered with a limited warranty when purchased directly from an authorized OEM retailer. Ordering parts and accessories are easy with our convenient online parts order form.
Financing & Leasing
When you discover your desired vehicle at Gregg Young Chevrolet Omaha, let our experienced finance team help you get behind the wheel. Our professional finance team proudly offers a transparent shopping experience. We'll work to find you the best possible deal tailored to your specific budget. Bad credit or no credit? Let us help you!
Use our convenient online pre-approval form to find out your purchasing power before you visit our dealership. If you have a vehicle you'd like to consider trading in, use our instant trade offer tool to get the current trade-in value. Our professional finance team is available to assist you with any questions along the way.
Chevy Lease Deals
We offer competitive Chevy lease deals so you can get a great rate when leasing a new Chevy from Gregg Young Chevrolet Omaha.
Areas We Serve
Gregg Young Chevrolet Omaha proudly serves Blair, Wahoo, Bellevue, and Papillion communities. Plan your visit and get directions to our car dealership in Omaha, NE, using the links below. We are available to assist with any questions you may have by contacting us online or by phone at 855-973-8042.
Get directions with Apple® Maps
Get directions with Google Maps
Ask A Question
Our Reviews
This is my second vehicle purchased from this dealer ship and both times were a great experience. Consumer service for maintenance is always great as well!
Came from out of town on Sunday and my engine light came on. No one was open on that day. I looked @ google for a GMC dealer or Chev dealer close to where I was. On Monday I called and gave a description of my trucks problem and that I was from out of town. Spoke with Doug who said they could evaluate but needed the truck all day. He arranged a ride to and from the dealership. Called me prior to beginning work on the truck and described the problem and what needed to be repaired as well as the cost. They did have the truck finished before 3 pm and I was able to make plans for the rest of my trip. The truck has been running fine since. Very appreciative of the work that was done and that they were able to get the truck in on the day I came w/o an appointment.
I get numerous vehicles serviced at various dealers and stand alone tire shop/service centers all over town for years and while some were ok there were major problems at most of them. Even Greg young had problems about 5 to 6 years ago with a terrible service manager but as of lately especially with the normal problems of today's markets and services....Greg young is shining. I hope everyone takes the time to take their vehicle in to these guys. Fast, reliable and honest. Honesty is huge in my book. I highly recommend this place to everyone!
This is an unusual time to buy a car, the guys at Gregg Young made it a really great experience for me, I could not be happier. I LOVE my new Bolt!
I am traveling across the United States in my 2022 Chevrolet Bolt EUV. I stopped by your dealership in Omaha, NE to put a charge on my batteries; a sales associate was very helpful in getting my car connected. While I was here, it occurred to me that my cars tires were due for a 7,000 miles rotation and the Bolt warranty inspection was due. Everyone at the dealership that I came into contact with was helpful and friendly. Thank you!
This has been the worst experience I have ever had with your dealership. I dropped the truck off Friday before lunch with explicit instructions I needed some kind of answers on Monday mid day so I could make plans for alternative transportation. I had called several times with no return calls back. I had to drive out there to find anything out. Tuesday when I picked the truck up I noticed two scratches. Got a call Wednesday morning about it. Told to bring it out for an estimate. I did that. They never gave me an estimate but scheduled it for repair. After to speaking to friends in the industry I decided I'd like it repaired somewhere else. Only to be told no you wouldn't do that and now I'm being told well we have to see if we did it. When you already admitted fault because why would you schedule me to have repaired if it wasn't your fault? Hopefully someone there cares enough about their customers to make this situation right. Update The team at Greg young stepped up and took care of the entire situation and I couldn't be happier with the service team. In the end they do care for their customers and made it right. The whole thing could have been much smoother and less of a headache but they owned their mistakes and took care of me. That being said I would recommend them for service.
Even know parts made it took so long get finished best work hands down they went above and beyond to get my car back just the way it was before the accident
Had the best experience here. Paul was extremely helpful and kind to my dad and I! 10/10 would recommend
First time car buyer here. We just moved to Omaha 2 days before coming in. We were referred here and I can see why! Excellent experience working with Matt and Rodney. Answered any and all questions in a patient manner. Customer service is top notch.
Friendly, efficient, prompt, fair. Kept me updated as to what and where they were in the process of oil change, tire rotation and repair.
Recently bought a car at Gregg Young Chevy from Richard Engelmann. Went in expecting to have to wait ages and get an okay car. Richard helped make sure I was able to get a vehicle with all the features and safety me and my parents wanted at a reasonable price (which is no easy task in this market) and in reasonable time. If you're thinking of getting a new vehicle anytime would definitely recommend going to Gregg Young and getting some help from Richard Engelmann!! Also finance was very quick and helpful and not pushy on unnecessary additions which was extremely reliving as that is not the case many other places. In love with my new equinox, thank you!!
Great customer service as always. Favorite dealer! They always are very attentive and resolve concerns quickly. Plus I can eat at the world famous Corvette Cafe!
Great place! Great service through and through. Got the car I needed with payments to match. And a Big Thanks to Dallas helping me out with getting my family in the perfect car.
Paul was WONDERFUL incredibly honest very sweet and work super hard along with finance to make it happen 2000/10 would recommend
No problems with any service that I have ever had done.
Awesome experience. Ask for Dallas, he is amazing and so helpful!
They always do a great job, and the communication is great as well. My sales person Keenan is always willing to help!
The team at Gregg Young Chevy were amazing! The wife and I were so apprehensive on even looking let alone buying after the experience at other dealers. After arriving at Gregg Young we were greeted by Steve and he showed us some trucks we had been looking at online. Steve was a great to work with, He was easy going and made the buyer experience stress free. Rodney was also awesome to work with. Rodney went above and beyond for us to make sure we were completely satisfied about everything. The team at Gregg Young we had the pleasure to work with were awesome and we will for sure be back to work with these guys again the experience was that great. 10 out of 10 recommend.
Amazing service!! Above and beyond and added so many extras for my vehicle for free! 2 vehicles in 2 years and will do business here strictly the rest of our lives. Thanks for helping me when I needed it the most!!
I wasn't in the market to purchase a new truck. Mine was getting up there in miles. They were great to work with on my trade in and with getting a new truck. Easy, seamless process. Honest and upfront through the whole Process.
I'm a mechanical claims adjuster for extended warranties. I get a good look at what shops are capable of every day. Today Hayden called me up with an issue for a mutual customer. The outcome of the call may not have been what we wanted however I was solidly IMPRESSED by this shop and their abilities. Not many places can narrow down a complex wiring issue. Hayden and his team took care of our mutual customer and found the root cause of their backup camera not working. With so many components to question, its easy to overlook the basics and fire up the parts cannon. Fortunately Hayden and his tech were skilled enough to pinpoint this complex issue. They found it to be the reverse lamp causing problems. THESE CATS ARE SKILLED AND HONEST, I WOULD VOUCH FOR THEM! THANKS HAYDEN
The personnel were friendly and helpful, especially Brittani(spelling may be wrong). The bill was very confusing to me as I don't know all the terms and really nothing about the workings of the car so possibly customer friendly words would help-it also was very expensive for an oil change
Sometimes with a business you learn more about them when things do not go well than when they do go well. I was initially unhappy with my experience with Gregg Young, but after the management team heard what happened, they went the extra mile to correct it. Unfortunately this has been rare in my experience as a consumer, because of this I take extra note when it happens. Thank you Gregg Young for being in rare air in regards to your customer service!
Amazing customer service! Great salesman and finance department!
Get Directions To Our Dealership