How Do I Update Chevrolet MyLink?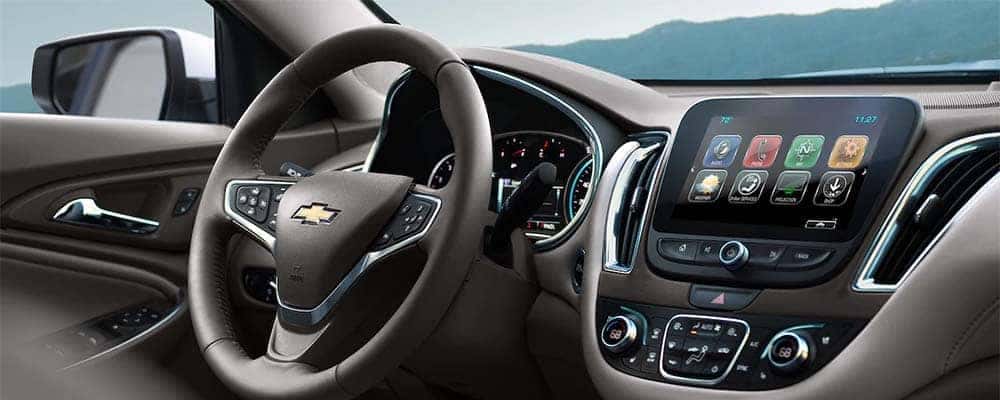 All you have to do to update your Chevy MyLink is turn on the vehicle, and a software update should run automatically. If you have any trouble with your Chevy MyLink update, feel free to bring your car to Gregg Young Chevrolet Omaha for some assistance.
More on Chevrolet MyLink
If you're the lucky owner of a new or pre-owned Chevy vehicle near Council Bluffs with Chevrolet MyLink, then you have access to tremendous range of useful tech features like Apple CarPlay™, Android Auto™, and Chevy MyLink Navigation.
Recently, Chevy added a number of new Chevy MyLink Apps like New York Times, NPR One, and Fox Sports. These new features are only offered on 2017 and 2018 model years.
Get a New Chevy with Chevy MyLink Installed
The 2018 Chevy Equinox technology and the 2018 Chevy Cruze technology both include the benefits of Chevrolet MyLink–but you can actually find this state-of-the-art infotainment system throughout the new Chevy lineup at Gregg Young Chevrolet Omaha, your certified Chevy dealership near Waterloo.
More Tips for Omaha Area Drivers
Schedule Service If you're trying to figure out what size tires you need for your vehicle near Council Bluffs, you can stop by our Chevy center at Gregg Young Chevrolet Omaha, use this handy tire size calculator, or take a look at the numbers on the side of your tire. Find out how to read…

Get More Help All you have to do to update your Chevy MyLink is turn on the vehicle, and a software update should run automatically. If you have any trouble with your Chevy MyLink update, feel free to bring your car to Gregg Young Chevrolet Omaha for some assistance. More on Chevrolet MyLink If you're…

Contact Us How to change a flat tire – it's knowledge all Elkhorn area drivers should have, and yet many don't. That's okay. Gregg Young Chevrolet, Inc. can help you with this and other questions. Let's learn about: Tire Changing Tools Tire Changing Instructions Tire Changing Tools Firstly, have these items in your car: Jack Lug Wrench…