Difference Between Car Detailing and Washing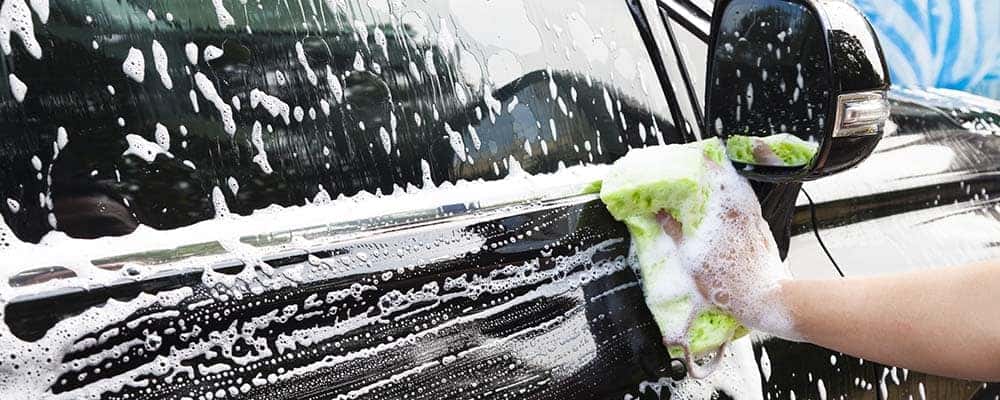 There are some important differences between car detailing and washing that you probably want to be aware of if you plan to keep your vehicle looking its very best no matter what the world throws at it. Read on to learn more about car detailing and washing from your friends at Gregg Young Chevrolet in Omaha, proudly serving Council Bluffs and Waterloo.
Car Detailing vs. Washing
You can think of it this way: washing is just one small part of the overall detailing process. In other words, running your vehicle through the automated car wash is no substitute for a proper detailing session. Detailing also requires significantly more experience since it demands a very large amount of concentration and work. In the next section of this guide, we'll take a closer look at exactly what car detailing entails.
What is Car Detailing
The car detailing process can be broken down into the following steps (though the exact procedure a given shop follows may vary):
Exterior Detailing and Restoration: This step involves cleaning the exterior of the vehicle, particularly the finish, trim, tires, windows and wheels. The goal is to restore or even improve upon the original condition of the vehicle's exterior. Many chemicals and processes are used to break down hard-to-clean materials, and waxing and polishing is also extensively involved.
Interior Detailing and Restoration: Interior detailing is not just about a quick vacuuming – it's also about stain removal via steam cleaning, polishing nonporous surfaces, and making use of liquid and foam chemicals.
Additional Services: Other services may also be performed throughout the detailing process depending on the exact needs of the vehicle in question.
Car Detailing Prices
At Gregg Young Chevrolet in Omaha, we're proud to offer our valued customers the opportunity to receive premium customer service at our auto body repair shop. We offer the following services (though this is not an exhaustive list):
For pricing, please don't hesitate to contact one of our knowledgeable associates!