Congratulations to Jeff Samek, Winner of a Fully-Loaded 2017 Jeep Cherokee Overland!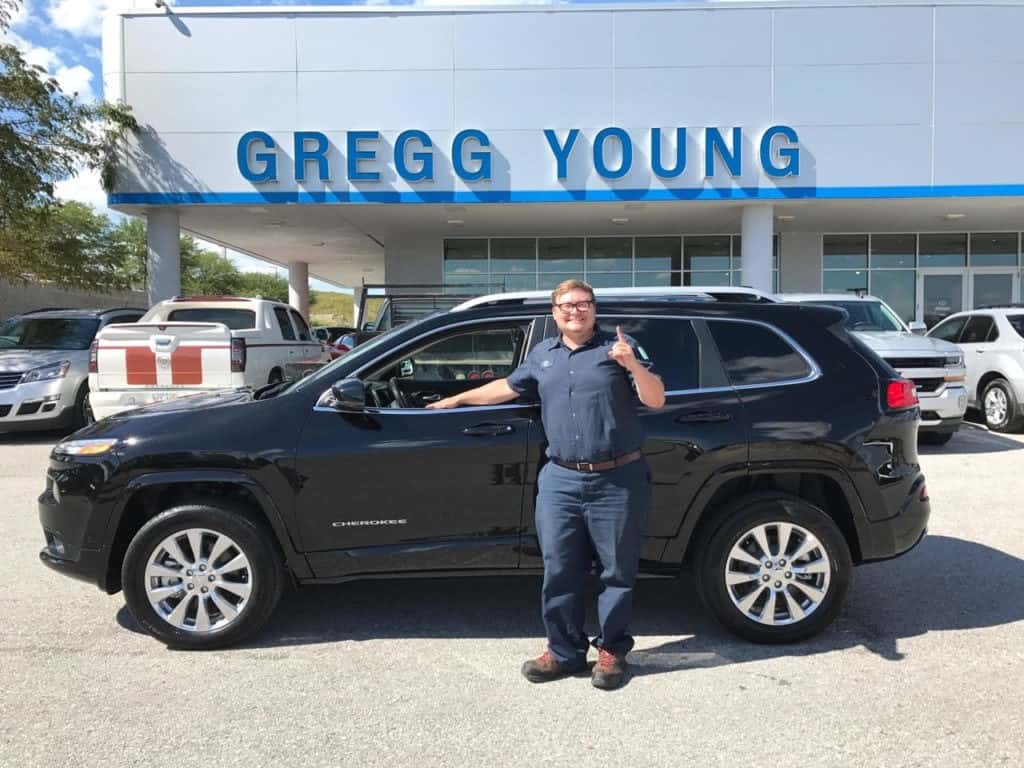 A customer of ours, Jeff Samek, won a fully-loaded 2017 Jeep Cherokee Overland at the Oak Hills Member Guest Invitational on Friday, July 28th. We're very happy for Jeff, and we wish him the best. At Gregg Young Chevrolet in Omaha, we're proud to support the local community with our dedication to quality used vehicles from a variety of makes, and we look forward to having the opportunity to show you the great performance, tech features, and comfortable interior of the 2017 Jeep Cherokee at the dealership. Read on to learn more!
An Inside Look at the 2017 Jeep Cherokee Overland
The 2017 Jeep Cherokee Overland trim level is a remarkable model with a variety of exciting features that make it one of the most coveted Cherokee variants on the market today. These features include premium colors, wheels, and excellent horsepower and fuel economy. Without a doubt, a fully-loaded Cherokee is great vehicle for a variety of circumstances.
Gregg Young Chevrolet Cares About the Community
Community is the driving force behind everything we do at Gregg Young Chevrolet — it's not just some abstract concept that we like to talk about. We actively invest in our community, and we strive to serve its needs with the utmost professionalism and dedication to quality, customer service, and dependability. We know you rely on us to provide high-quality transportation at great prices, and we look forward to having the opportunity to continue serving the larger community well into the future.
Get in Touch with Gregg Young Chevrolet Omaha
Whether you're interested in the Jeep Cherokee Overland or another used vehicle, the best way to see which vehicle is right for you is to visit Gregg Young Chevrolet and take it for a test drive. We hope to see you soon and to put you behind the wheel of your very own vehicle. We offer financing options to our customers to help you afford the right vehicle for your needs, and please don't hesitate to contact us if you have any questions about our lineup — we're always happy to go the extra mile for our community and our customers!