2017 Chevrolet Spark vs. 2017 Ford Fiesta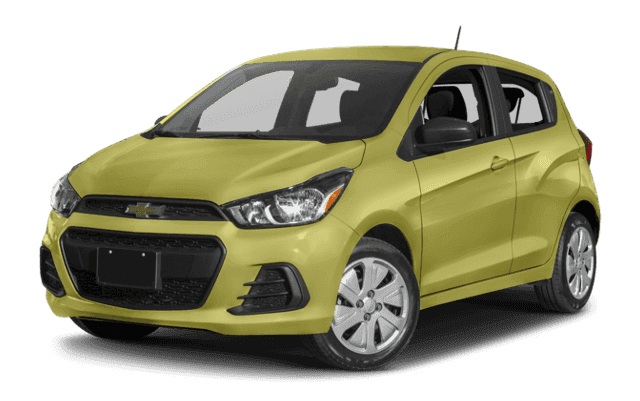 2017 Chevrolet Spark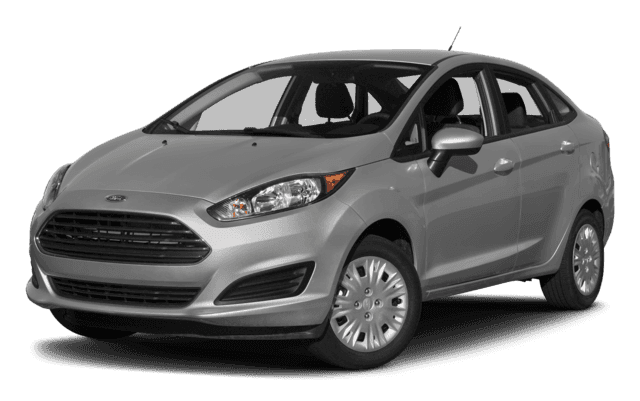 2017 Ford Fiesta
Not all subcompact cars have what it takes to keep their drivers happy, and the folks around Norwalk and West Des Moines should consider all of their options carefully before they make a final decision. The 2017 Ford Fiesta and the 2017 Chevrolet Spark have both been popular choices so far this year, but any detailed comparison of these two models easily demonstrates the Spark's superiority. The baseline trim of the Fiesta is priced affordably at $13,600 MSRP, but the Spark LS Manual, at $13,000 MSRP, is even cheaper! In spite of its low price, the Spark outperforms its competitor on numerous fronts. Read on for the details of why we think the Spark offers better fuel economy and more standard features than the Fiesta, then come see the Chevy in person at Gregg Young Chevrolet today!
Engine Performance and Fuel Economy
In their most affordable builds, both the 2017 Ford Fiesta and the 2017 Chevrolet Spark come equipped with manual transmissions and Front Wheel Drive. Both vehicles have also been outfitted with 16-Valve DOHC valvetrains, but they differ in terms of the size of their engines. The Ford Fiesta S is powered by a 1.6-Liter I4 SETI engine, while the Chevrolet Spark LS Manual contains a 1.4-Liter I4 MP engine. The differences between their horsepower and torque levels are slight, but the Spark nonetheless offers significantly higher gas mileage ratings across the whole range of driving environments. The Fiesta gets 27 mpg/city, 35 mpg/highway, and 30 mpg combined, whereas the Spark manages 29 mpg/city, 38 mpg/highway, and 33 mpg combined. What's more, drivers who choose the Spark can easily upgrade with a Continuously Variable Transmission that boosts its mileage ratings even higher! This upgrade, which only costs $1,100 MSRP, makes driving more convenient and it will quickly pay for itself with every dollar you save at the gas pump. With the CVT, the Chevrolet Spark's city fuel efficiency increases from 29 to 30 mpg/city.
Standard Features That Make Life Easier
These days, even the smallest, cheapest vehicles come loaded with exciting standard features, but in terms of standard equipment, the 2017 Chevrolet Spark steals the show. Both the Spark and the Fiesta come equipped with three sets of airbags, stability control systems, tire pressure monitoring systems, and traction control, but only the Spark comes equipped with a Rear Vision camera. This camera, available right from the start in the Spark's baseline LS Manual trim, makes it easy to get around in tight spaces. This difference isn't limited to the lower level trims; not even the most expensive Ford Fiestas offer this sort of convenience.
It's also important to note that the Spark's baseline trim offers Brake Assist technology and Automatic, Auto-Off Headlights, neither of which is available on the comparable Fiesta S. With these features under your control, you'll be much better equipped to respond to surprises on the road. Moreover, it's easier to load up and transport large, bulky goods in the 2017 Chevrolet Spark than it is in the 2017 Ford Fiesta. As a sedan, the Ford Fiesta S provides a maximum of just 12.8 cu. ft. of cargo space, and as a hatchback, the Fiesta S can provide up to 25.4 cu. ft. of the same. However, neither model is able to best the Spark's 27.2 cu. ft. of total cargo volume! Spark drivers who want to access this volume simply have to take advantage of their vehicle's Flat-Folding Rear Seating.
Drivers will also be happy to hear that the 2017 Chevrolet Spark comes standard with three free months of the OnStar Guidance Plan. This package is comprised of a wide variety of protections and conveniences, including OnStar Automatic Crash Response, OnStar Turn-by-Turn Navigation, OnStar Hands Free Calling, and OnStar Vehicle Diagnostics among many more features. Even if you decide not to renew your Guidance Plan after three months' time, you'll still enjoy the benefits of the OnStar Basic Plan. Drivers who choose the Spark over the Fiesta will be able to take advantage of the Basic Plan, free of charge, for five years!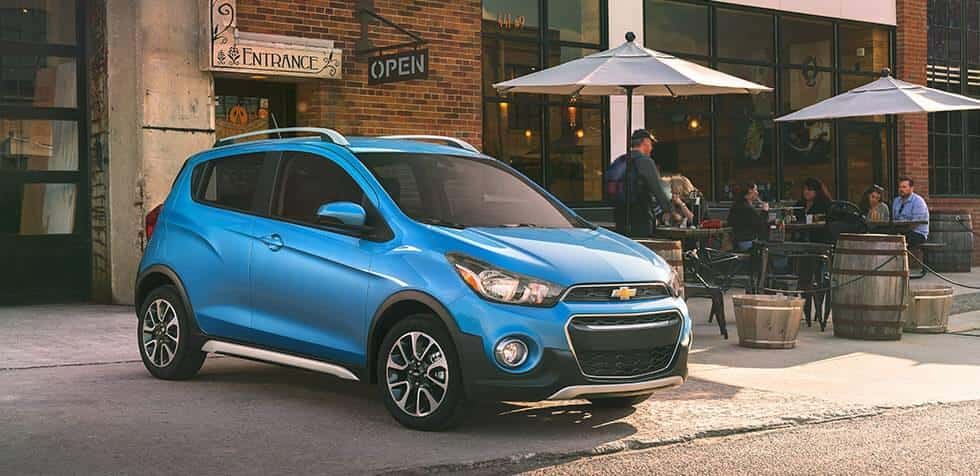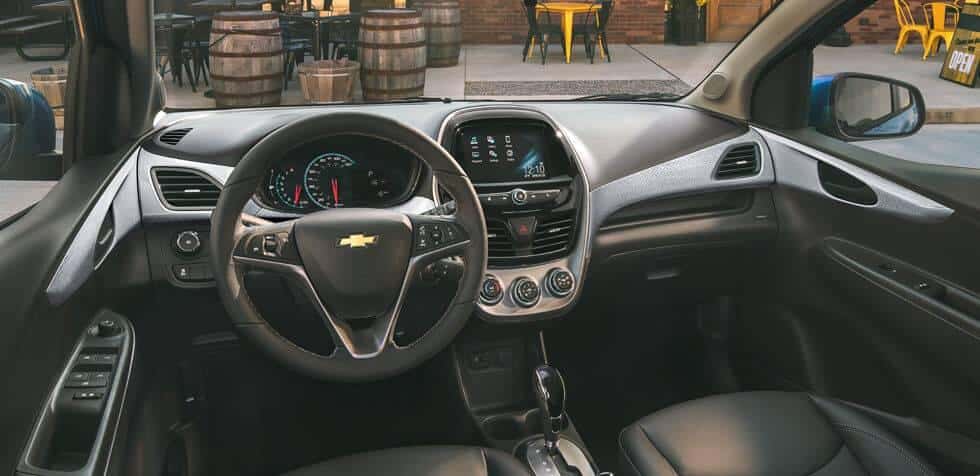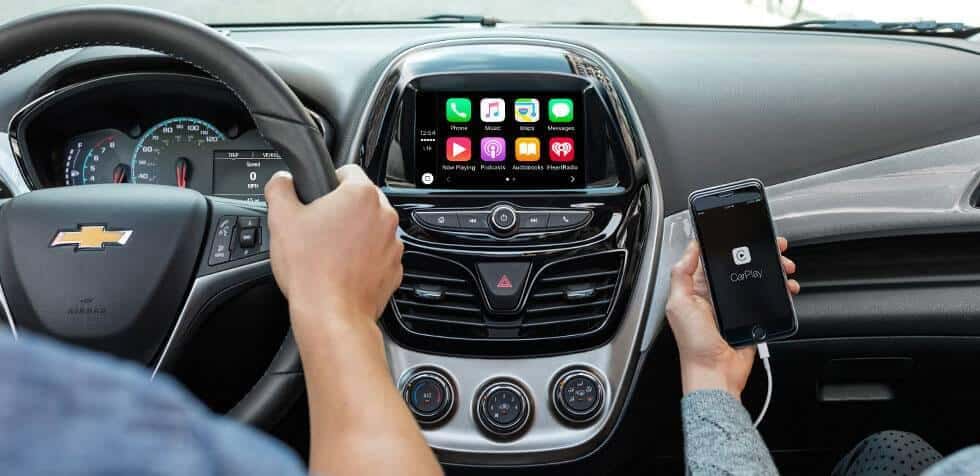 Get Behind the Wheel of the 2017 Chevrolet Spark in Norwalk and West Des Moines Today
Plenty of good things could be said about the 2017 Ford Fiesta, but the 2017 Chevrolet Spark's fuel economy and standard features simply make it a much better option on the whole. Drivers in Norwalk and West Des Moines can call us at 800-951-5257 or use this form to start up a conversation! Gregg Young Chevrolet is located at 17750 Burt St. in Omaha, NE, and our neighbors are always welcome. Swing by to take the Chevrolet Spark for a test drive today!