2017 Chevrolet Traverse Performance Features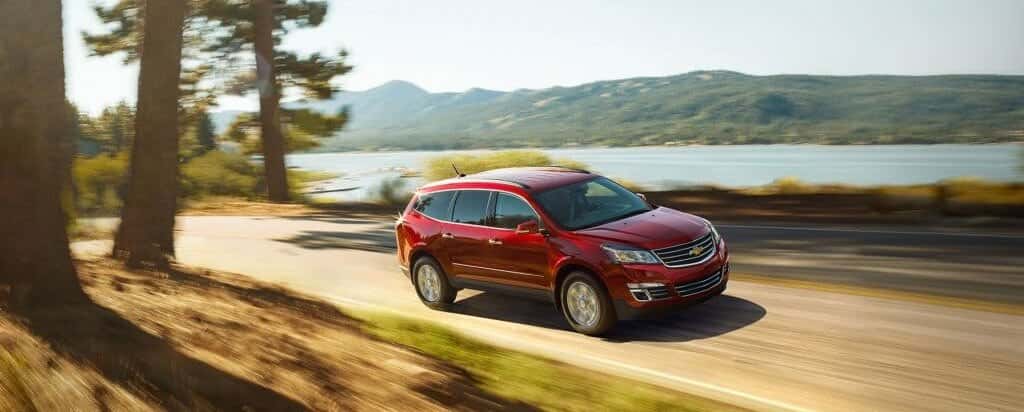 Alright, so you think you know what they talk about when they talk about the 2017 Chevrolet Traverse: its lightning-fast technologies, its reliable safety systems, its magnificent interior luxury, and its splendid exterior design. What you probably don't know is that the the Traverse also offers up one of the highest-performing drivetrains around, with superb horsepower, excellent driver assist features, and a host of other benefits. Read on for all the details, then swing by our Gregg Young Chevrolet dealership to see what we mean for yourself!
Power and Performance in the Traverse
From engine power to smooth driving, the Traverse has what you're looking for:
Engine Power – First of all, the Traverse runs on a 3.6L Gas V6 engine that grinds out 281 hp and gathers 266 lb-ft of torque, thereby ensuring you a reliable, high-powered drive. What's more, the Traverse also comes with Direct Injection Technology, Variable Valve Timing, and aluminum engine block and cylinder heads.
Tow Power – What this means in practice is that this vehicle can lug a huge amount of weight—5,200 pounds, in fact.
Transmission – At the same time, the Traverse also can be outfitted with two super transmission systems to keep the drive as smooth (and powerful) as possible: either a Front-Wheel-Drive system or an All-Wheel-Drive system.
Driver Assist Features – Finally, the Traverse also boasts a slew of driver assist features to render the car even more high-performing than ever. For example, the Traverse comes with StabiliTrak, to ensure maximal stability on the open road no matter the conditions and terrain type, and a Rear Park Assist device, which promises to aid in the process of parallel parking next time you're in the city.
Test Drive the 2017 Chevrolet Traverse Today
One more thing — you needn't even take our word for this. If you feel like exploring the performance features — as well as any additional features — in the Traverse, then we urge you to do so by stopping by our Gregg Young Chevrolet Omaha dealership for yourself and taking it out for a test drive. Get in touch with this easy-to-use online form, and while you're at don't fail to check out our financing options, too. We look forward to meeting you soon at Gregg Young Chevrolet!