Our Top Picks for the Best Pizza Places in Omaha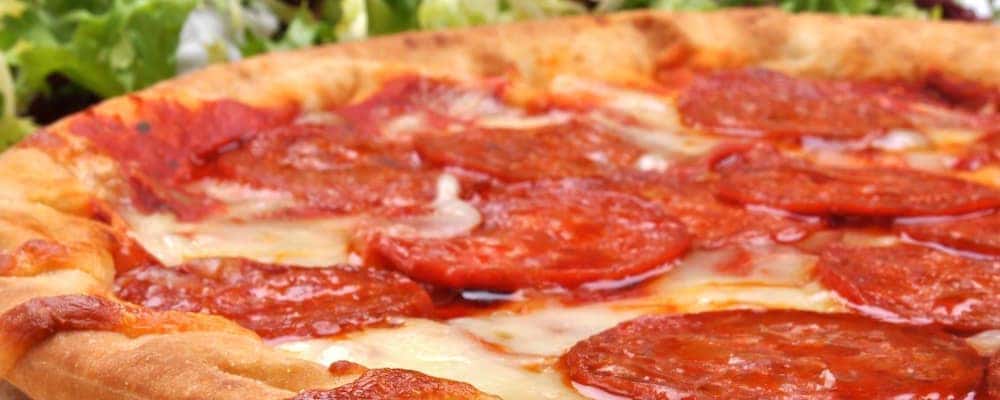 People in these parts are rather fond of their pies and are able to wax poetically – at length – about the virtues of New York-style versus Chicago. Whether you love pizza that much or not, your bound to find a worthy choice on our list. Pick your favorite or hop into your Chevy Cruze and have a Omaha area pizza crawl of your own and try them all, we won't judge.
Lighthouse Pizza
Lighthouse is known for their massive 9-inch slices, crispy fries, generous toppings, and unique toppings. With late-night hours and a convenient drive-through, you'll be able to make the most out of your Equinox's large interior at Lighthouse.
Frank's Pizzeria
Named one of the "35 Reasons You Should Visit Omaha" by City Style and Living Magazine, Franks' authentic New York pizza is crisp, hearty, and ooey gooey. If you're not in the most for a pie, you can also order subs, pasta, and of course, cannoli to go.
Dante Ristorante
A longtime favorite, Dante features ingredient-driven foods made from fresh ingredients supplied by Elkhorn area farmers. One of the more upscale shops on our list, Dante makes some of the best woodfired pizza around, as well as pasta, soups, meatballs, and so much more.
La Casa
Rich Sicilian style thin crust pizza, stuffed meatballs, pasta, seafood, and decadent desserts hide behind an unassuming façade on Leavenworth street. Drop by and choose your favorites or cruise the streets of Wahoo and find the food truck and get something to go.
Noli's Pizzeria
Named "Best of Omaha" twice by Omaha Magazine, Noli's is a Bennington area favorite thanks to their generous portions, fresh ingredients, and old-world style that produce some of the finest brick oven pizza around.
Pizzeria Davlo
One of the only full-service Chicago-style joints around, Pizzeria Davlo specializes in delivering the rich, flaky crusts the Windy City is known for, with their own special twist. You can also order thin-crust pies, pasta, salad, and appetizers to make it a meal.
More from Gregg Young Chevy Omaha
Grab the perfect pizza to go and, when you and the family have had your fill, check out our detailing and washing services to get the sauce the kids dropped in the back seat out. We're here to help if you're looking for other restaurant recommendations, like the best restaurants in Waterloo.