Getting a Car Loan with Bad Credit in Omaha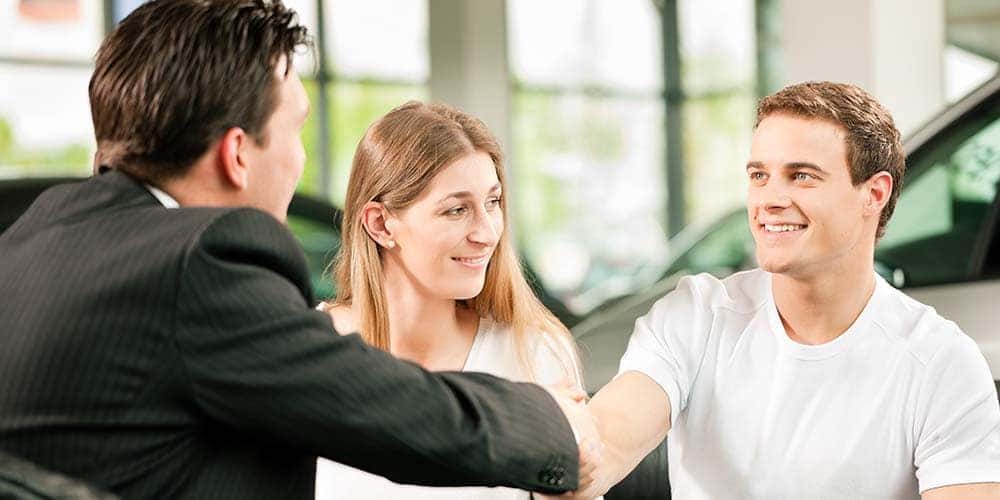 If you have bad credit but still need a car loan, you have options at Gregg Young Chevrolet in Omaha. Here are a few ways you can get a car loan with bad credit:
Take Advantage of $199 / Month Special Offers: We offer special financing on select vehicles, including a rotating selection of $199 per month special offers.
Consider Finding a Cosigner: A cosigner can help you qualify for financing by acting as a safeguard against your own financial situation. A family member or trusted friend could serve as a cosigner.
Make Your Payments On-Time: Making your payments with zero hiccups is the ideal way to build great credit.
Learn More about Financing Your Vehicle Investment at Gregg Young Chevrolet Today
Whether you're on the market for a new Chevy Equinox or Impala, we have you covered with 0% APR for 72 months and excellent vehicle specials designed to put more money back in your pocket. Apply for financing today to get started on your path to building great credit!
More from Gregg Young Chevrolet Omaha
The 2020 Chevy Tahoe Brings Life & Space to Work, Family, and Adventure When it comes to the 2020 Chevy Tahoe, plenty of drivers will find that this vehicle effectively fits and separates everyday activities that pertain to work, family, and adventure. Of course, when we have large families, space is always a number…

Gregg Young Chevy Omaha Offers Deals that Can't be Overlooked In 2019-2020 When it comes to ultimate savings on vehicles, Gregg Young Chevy Omaha helps many different people with unique situations get into the driver seat of an automobile that fits budgets and style. Not only is financing an option, but so is…

2019 Brings Larger Technology to the Chevy Traverse SUV and Provides #1 Path Navigation The Chevy Traverse SUV at Gregg Young Chevy Omaha was built with high-tech features that help the ride become safer for reasons that relate to the drivers ability to see their path better with a larger screen that doesn't let anyone…