Technology Features in the 2017 Chevrolet Equinox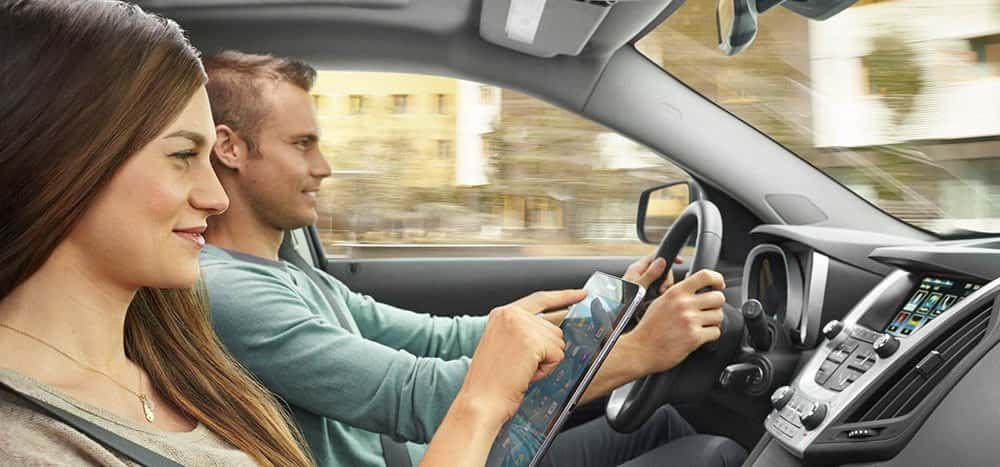 By now, you're well aware that the 2017 Chevrolet Equinox gives you reliable safety systems that promise to keep you and your passengers as secure as possible on the open road, as well as impressive performance features that promise to ensure a high-powered drive no matter the conditions. You're also probably acquainted with the Equinox's stunning design perks, which include a lavishly appointed interior and an astonishing exterior as well. But did you know that the Equinox also comes packed with state-of-the-art technologies, too? Read on for the details!
Tech Features in the Equinox
From entertainment to connectivity, the Equinox has you covered:
OnStar with 4G LTE and a built-in Wi-Fi hotspot – OnStar 4G LTE will keep you and everyone else on board as connected at possible by giving you steady access to the internet, no matter your location.
Chevrolet MyLink – With Chevrolet MyLink, you can stream a selection of musical offerings straight from your console, enabling you to compile the best possible playlist for the drive and transforming the Equinox into a moving concert hall.
SiriEyes – Likewise, the Equinox provides a new SiriEyes service that will help you control the volume and make track selections simply by speaking to your phone. And with its voice-control for iOS mobile devices, SiriEyes lets you keep things simple and safe, by making it possible for you to keep your hands on the wheel while you operate the car's functions.
USB ports – Finally, the Equinox's USB ports make it possible for you to keep all your own and your passengers' devices charged up throughout the drive.
Test Drive Your New Equinox Today!
Oh right: one more thing. If you're interested in test driving the Equinox on your own, then you can do easily by stopping by our Gregg Young Chevrolet dealership in person. You'll be able to take any one of the Equinox's trims out on the road yourself in order to experience its technology on your own time. Contact us using this online form, and explore the financing options we have in store for you at this link. Then, when you're ready, get on down to Gregg Young Chevrolet Omaha to experience the new Equinox for yourself!