2017 Chevrolet Equinox Performance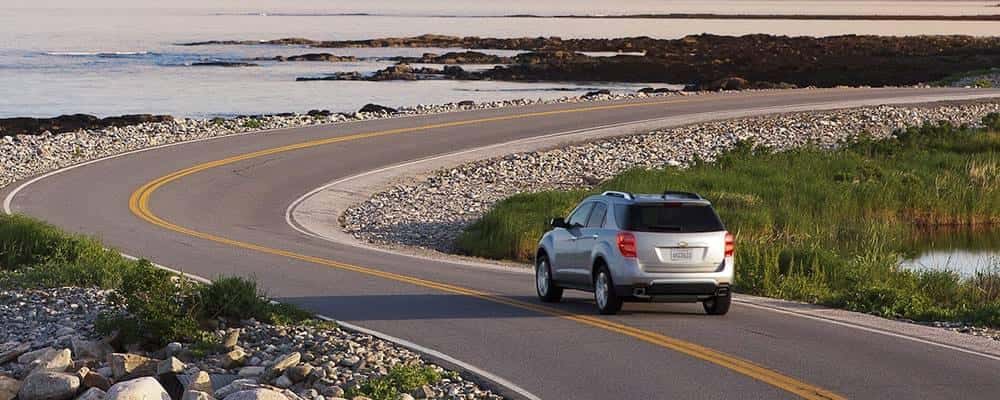 The strong and efficient performance of the 2017 Chevrolet Equinox will offer you and your family the right amount of power for keeping up with life in Omaha. A 4-cylinder engine produces plenty of horses, and other advanced technologies combine to give you the type of ride you'll enjoy on every trip to the store and beyond. Read on to find out what's going on under the hood, and then meet us today to get behind the wheel!
Engine Specs
A 2.4L DOHC 4-cylinder SIDI engine powers the new Chevrolet Equinox. Using variable valve timing, the right combination between efficiency and power is achieved so you never feel like you're lagging on the road. This engine develops up to 182 horsepower at 6700 rpm and manages 172 lb-ft of torque at 4900 rpm.
Other Performance Features
More goes into the new Chevrolet Equinox to make it a reliable performer for you and your family, giving you excellent gas mileage and a comfortable cabin ride.
–Transmission: The 4-cylinder engine is mated with a 6-speed automatic transmission for ease of shifting.
–Drivetrain: While FWD is standard, you have the option of upgrading to all-wheel drive to manage roads easier no matter the condition.
–StabiliTrak: Maintain control with this advanced technology that gauges the performance of each wheel using various monitors so that it can apply braking or reduce engine power when and where it's needed.
–Hill Start Assist: This system keeps the Equinox moving forward when you're stopped at a red light on an incline or parked on a hill, preventing you from rolling backward.
Take the 2017 Chevrolet Equinox for a Test Drive
We have the 2017 Chevrolet Equinox available for you to take on a test drive today. Our showroom is located at 17750 Burt St. in Omaha. Our knowledgeable sales team will help you pick the perfect trim and guide you through the finance process. To make an appointment, give us a call at 800-951-5257. You can also leave a message online with any questions you have regarding features or our services, and a specialist will be in touch with you shortly.