Windshield & Glass Replacement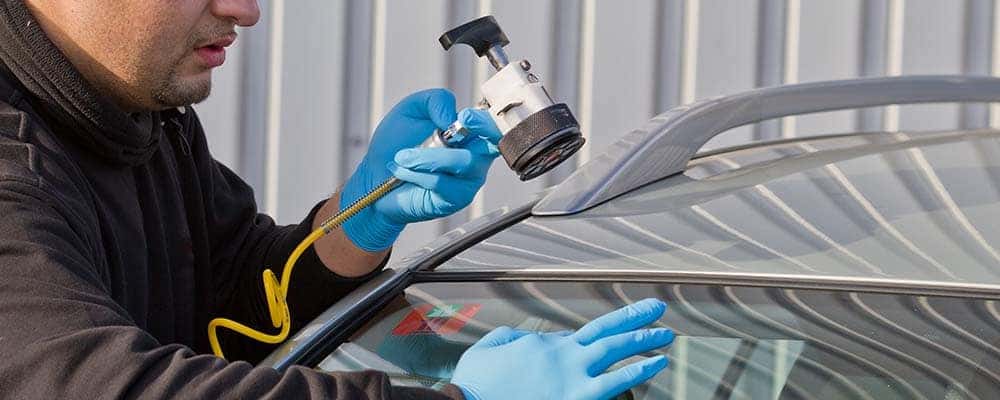 For Omaha drivers and those in nearby areas like Council Bluffs and Waterloo looking for windshield repair, look no further than Gregg Young Chevrolet in Omaha.
Windshield Crack Repair
Cracked windshields are no joke. Depending on the severity of the crack, repairs will likely be necessary. Our professional technicians can help you understand when it's time to conduct a repair or replacement.
Windshield Replacement Cost
The cost of replacing a windshield can vary depending on the make and model of your vehicle. The typical windshield replacement costs range from $100 and $400, with an average payment $214 — according to CostHelper.
Ultimately, if you're looking for windshield repair near you, you won't find a better team of technicians and automotive expertise than you will at Gregg Young Chevrolet in Omaha. Visit our body shop for additional services like body paint work and dent repair, and check out our most recent automotive repair news and tips below.
---
More from the Gregg Young Chevy Omaha Body Shop
Schedule Windshield Repair Unfortunately, accidents happen. If you're in need of windshield chip or crack repair near Waterloo, count on the expert staff at the Gregg Young Chevrolet Omaha auto body shop to help you replace your windshield glass. Windshield repair cost depends on the extent and type of damage, but we have repair costs…

Contact Us How to change a flat tire – it's knowledge all Elkhorn area drivers should have, and yet many don't. That's okay. Gregg Young Chevy Omaha can help you with this and other questions. Let's learn about: Tire Changing Tools Tire Changing Instructions Tire Changing Tools Firstly, have these items in your car: Jack Lug Wrench Fully…

Schedule Body Shop Appointment If your car has been nicked, it's possible you can repair the minor dent at home. If the dent is in a place where you can just push it back out manually, that's probably the easiest solution. Yet sometimes it needs a more robust process like heating it up or buying…
Service Coupons at Our Omaha Service Center
We are currently updating our Service Specials. Please check back soon.